New Toolkit for 2019
Low Income_Maximizing GIS_ Determining OAS and GIS booklet_April 2019_FINAL_web
Retiring on a Low Income 2019 includes new OAS GIS application form
Don't tick the box! After 7 years of telling people to tick the box to get GIS – Now you Don't tick the Box!
Interview with Preet Banerjee (Podcast)
Listen to it here
New Scarborough Presentations Fall 2018!
Malvern  Library Malvern ROALI Nov. 10 (1)
Agincourt Library Agincourt  Dec. 8 (1)
New Cheat sheet (January 2019) and presentation materials October 2018
Library Presentation Retiring on a Low Income
New Toolkit! – April 2018
Nouveau!!! En Français!!!! Low income retirement in French
Low Income retirement in English
Workshops
To learn more about retiring on a low income, join John at a workshop.
Workshops in Toronto public libraries: dates for 2018
2017 dates:
To request a workshop in your community, contact John.
The Toolkit & Related Publications – 2014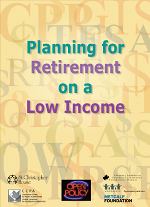 Resources for Canadians on planning for retirement on a low income. Some examples relate to Ontario only.
Preet Banerjee tells it like it is for low income retirees: from 5:36 to 6:41 – worth a listen! Jan 13, 2015
Translations
French
Gujarati
Simple Traditional Chinese
Updates
Update April 2018: Valid from April 2018 until next change
Archived updates
Update January 2018: Valid from January 2018 until next change
Update July 2017: Valid from July 2017 until the next change
Update October 2016: Valid from October 2016 until the next change
Update July 2016: Valid from July 2016 until the next change
NEW! Detailed Changes to the 3 booklets and partial New OAS-GIS-Calculation-July 2014 (1)
Update2015fall1–Valid from October 2015
Update2015summer– Valid from July 2015. Worth a look – many changes!
Update2014fall -Valid From October 2014 until next change
Update2014summerfall – Valid from July 2014 until September 2014
Update 2014 winter/spring – Valid from January 2014 to June 2014 (No changes in April 2014)
Update 2013 fall – Valid from October 2013- December 2013
Numbers for summer 2013 – Valid until September 30, 2013
Numbers for spring 2013 – Valid until June 30, 2013
Related Publications
Globe & Mail's Rob Carrick 3 interviews on seniors in poverty, RRSP's, and TFSA's
BC Centre for Elder Advocacy and Support
Media and Events