June 27, 2019 6:00-800
Toronto Reference Library – last one before Fall 2019
Low Income Retirement Planning: Maximizing GIS, Determining OAS and GIS booklet – April 2019
Retiring on a Low Income 2019 presentation includes new OAS GIS application form
Don't tick the box! After 7 years of telling people to tick the box to get GIS – Now you Don't tick the Box!
Media – 2019
Interview with Preet Banerjee, March 7, 2019
Listen to it on Mostly Money or right here:

Scarborough Presentations in Fall 2018
Malvern Library Malvern Nov. 10
New Cheat sheet for January 2019 and presentation materials October 2018
Library Presentation Retiring on a Low Income
Toolkit – April 2018
Nouveau!!! En Français!!!! Low income retirement in French
Low Income retirement in English
Workshops – 2014-2018
To learn more about retiring on a low income, join John at a workshop.
Workshops in Toronto public libraries: dates for 2018
2017 dates:
To request a workshop in your community, contact John.
The Toolkit & Related Publications – 2014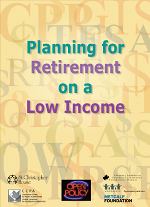 Resources for Canadians on planning for retirement on a low income. Some examples relate to Ontario only.
Preet Banerjee tells it like it is for low income retirees: from 5:36 to 6:41 – worth a listen! Jan 13, 2015
Translations
French
Gujarati
Simple Traditional Chinese
Updates
Update April 2019: Valid from April 2019 until next change
Archived updates
Update April 2018: Valid from April 2018 until next change
Update January 2018: Valid from January 2018 until next change
Update July 2017: Valid from July 2017 until the next change
Update October 2016: Valid from October 2016 until the next change
Update July 2016: Valid from July 2016 until the next change
NEW! Detailed Changes to the 3 booklets and partial New OAS-GIS-Calculation-July 2014 (1)
Update2015fall1–Valid from October 2015
Update2015summer– Valid from July 2015. Worth a look – many changes!
Update2014fall -Valid From October 2014 until next change
Update2014summerfall – Valid from July 2014 until September 2014
Update 2014 winter/spring – Valid from January 2014 to June 2014 (No changes in April 2014)
Update 2013 fall – Valid from October 2013- December 2013
Numbers for summer 2013 – Valid until September 30, 2013
Numbers for spring 2013 – Valid until June 30, 2013
Related Publications
Globe & Mail's Rob Carrick 3 interviews on seniors in poverty, RRSP's, and TFSA's
BC Centre for Elder Advocacy and Support
Media and Events